Cirriculum Vitae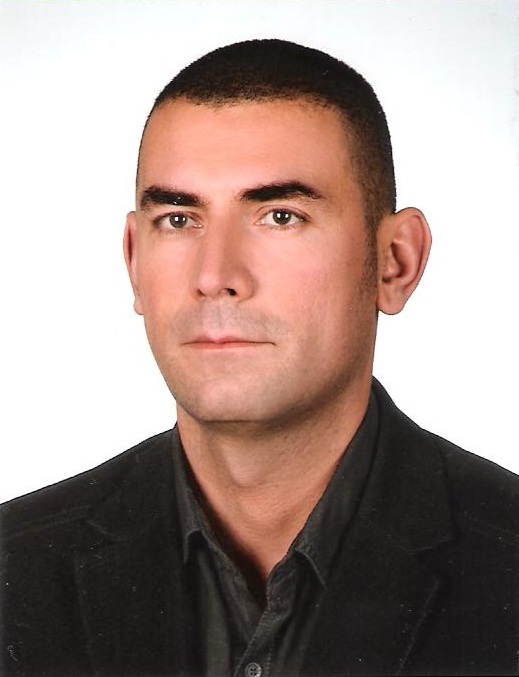 Personal details
Year of birth: 1975
Place of birth: Gdynia

ORCiD: 0000-0003-0245-3946
Publons.com: 1324552
Scopus ID: 55968268400
Thomson Reuters Researcher ID: G-6422-2016
Professional experience
2019 - present - Maritime University of Szczecin Press - Director, Editor-in-Chief
2017- present - Maritime University of Szczecin - Associate Professor
2014 - present - Scientific Journals of The Maritime University of Szczecin - Editor-in-Chief
2012 - 2015 - Maritime College, Szczecin - Lecturer
2007 - 2017 - Maritime University of Szczecin - Assistant Professor (adiunkt)
2013 - Volkswagen Automotive Innovative Lab / Stanford University - Research Asistant
2013 - 2014 - L&E - Centre of Education and Development, Szczecin - Managing Director
2010 - 2011 - Pegazus Sp. z o.o. w likwidacji [Ltd. in liquidation] - Liquidator
2008 - 2010 - Pegazus Sp. z o.o. [Ltd.] - Management Member
2005 - 2007 - Maritime University of Szczecin - Teaching Assistant (asystent)
1997 - present - shipowners - Marine Officer Engineer
1996 Docker Port, Szczecin - Port Worker
Volunteer experience
2013 - 2017 - Scientific Supervisor of the Scientific Student Innovator Group
"Ordo ex Chao" at the Maritime University of Szczecin
Education and research
2016 - D.Sc. (postdoctoral degree / higher doctorate / habilitation)
in Technical Sciences at Air Force Institute of Technology
(Instytut Techniczny Wojsk Lotniczych)

2014 - Certified Reliability Professional
Reliasoft Corp., Tucson 24.03.2014.

2013 - Exchange Visitor at Stanford University
Stanford Center of Professional Development
"Top 500 Innovators Science - Management –- Commercialization "Programme

2011-2012 - Postgraduate study at the University of Szczecin, Poland
Faculty of Manegement and Economics of Services
Area: Research project management and commercialization of research results.
(The postgraduate studies for employees of scientific institutions and entities
dedicated to science)

2007 - PhD in Technical Sciences at Maritime University of Szczecin, Poland
Faculty of Marine Engineering (Akademia Morska w Szczecinie,
Wydział Mechaniczny)

Applications of specific analytical algorithms
for the estimation of offshore vessel
power plant systems unavailability (in Polish)

2000 - 2006 PhD study at Technical University of Szczecin, Poland
Faculty of Mechanical Engineering
(Politechnika Szczecińska, Wydział Mechaniczny)
Field: Operation and Engine Construction
Part time study

1999 Master of Science in Marine Engineering

1994-1999 Master's study at Maritime University of Szczecin, Poland
Faculty of Marine Engineering
(Wyższa Szkoła Morska w Szczecinie, Wydział Mechaniczny)
Field: Mechanics and Engine Construction
Specialization: Marine Propulsion Plant Operation
Seafarer courses and licences
2008 Second Engineer Officer Certificate
2004 Certificate of Marine Engineer Officer in Charge of Watch (750 kW and more)
2004 Personal Survival Course - last extension
2004 Personal Safety and Social Responsibility Course - last extension
2002 Offshore lifting operations (Stolt Offshore In-house training)
2001 Certificate of Marine Engineer Officer in Charge of Watch (750 kW and more)
2001 Medical First Aid Course
2000 Training in Survival Crafts and Rescue Boats
2000 Certificate of Marine Engineer Officer Class IV-th
2000 Training in Advanced Fire Fighting
1999 Training In Oil Tanker Familiarization
1999 Training in Liquefied Gas Tanker Familiarization
1999 Training in Chemical Tanker Familiarization
1998 Elementary First Aid Course
1997 Certificate of Motorman
1997 Training in Industrial Safety for Engine Rooms Workers (BHP)
1994 Basic Fire Fighting Course
Trainings, certificates and exams
Military service
1995-1996 Military Study of Maritime University of Szczecin.
Specialization: electro-mechanical. Officer examination passed (Polish Navy)
Military service completed.
Knowledge
Wide knowledge on technical systems operation and maintenance (diesel engines, power plants, auxiliary machinery etc.); skilled in computer operation; knowledge on computer aided engineering programmes (CAE/CAD/CAM/RAMS); driving licence; English (very good in speaking, reading and writing), Russian (basic knowledge).
Hobbies
I am interested in technological novelties, theory of science, taekwondo, philosophy, physics, mathematics, psychology, ancient history, history of religion and cosmology. I collect rare singles and live records of Polish rock bands. I am very keen on the history of my family and I trace my roots. I like watching good movies, especially psychological thrillers and Sci-Fi.